April Fool's Pages
You may have already run across at least one of these April Fool's spoof pages. Google users were greeted today with a new logo, Topeka, on the Google main search site and a link to a fictitious story about Google changing their name to Topeka. Google has been known to pull such pranks before, such as their excellent 2007 posting about "interviewing candidates for engineering positions at our lunar hosting and research center"
The Astronomy Picture of the Day continued its practice of April Fool's postings today with a shot from forty years ago of an astronaut on the moon's surface looking at a water cooler, in reference to the recent discoveries of water on the moon. While the APOD posting references a Wikipedia posting about the April Fool's spaghetti tree hoax of 1957, they have a pretty good history of humorous April 1 postings.
If you feel the need to search out the educational relevance of April Fool's Day, Wikipedia has a nice page for that purpose, complete with some all-star April Fool's Day pranks.

Teachers in Florida couldn't be blamed for consulting their realtor and updating their resumes. A bill making its way through the Florida legislature "affectionately called a 'hammer' on the teaching profession by its sponsor" according to Valerie Strauss's Teachers fighting back in Florida, would require:
School systems to evaluate and pay teachers primarily on the basis of student test scores. (Testing experts say this is unfair and unworkable.)
School systems to ignore a teacher's experience, advanced degrees or professional credentials in any evaluation or pay.
School systems to put newly hired teachers on probation for five years and then give them annual contracts for the rest of their careers.
The creation of more standardized tests for students, to cover subjects not already assessed.
Both Diane Ravitch's Outrage in Florida and an earlier Strauss posting, Florida's terrible teachers bill a test for Duncan, tell more about a trend that may be coming to your state soon. It's already on our doorstep here in Indiana. So while Indiana's Governor Mitch Daniels could be a perennial Turkey of the Week, I think the collective "genius" of the Florida legislature is even a bit more deserving of our derisive new Educators' News Turkey of the Week award.

Check Out the Western Sky at Sunset this Weekend
Science@NASA's Dr. Tony Phillips alerts us in his Sunset Planet Alert that "The solar system's innermost planets are about to put on a beautiful show." Venus and Mercury will be just a few degrees apart just after sunset this weekend, making for "an eye-catching pair in the deep-blue twilight of sunset."
Last weekend, I'd noticed a "bright star" at sunset in the western sky and had run inside and fired up the open source Stellarium application to identify it as Venus. It was absolutely gorgeous, and from its brightness, I'd already guessed it to be a planet without Stellarium's assistance.
If you're unfamiliar with Stellarium, it's a free, open source planetarium software application that allows users to create a night sky on their computer for pretty much any time or place on earth. My copy of the app is set, of course, to west, central Indiana (actually with geographic coordinates to the middle of my back yard, courtesy of Google Earth). I just bumped the app's date and time up a few days and hours to see where to look this weekend for the event. Stellarium is available in versions for Windows, Macintosh, and Linux. And it's sure hard to beat "free!"
Sites for Teachers
An email from the Library of Congress led me to their updated Prints and Photographs Online Catalog. It has recently been redesigned to include " full-page galleries, savable searches, and easy-to-bookmark pages."
eSchool News's SEN Teacher promotes free resources for special needs students led me to the SEN Teacher site that specializes in free "teaching & learning resources for students with special needs and learning disabilities."
An email from WGBH's Teachers' Domain announced a new site, Engineer Your Life, that has free resources "you can use to spark girls' interest in engineering."
Odds 'n' Ends
March simply wasn't a lot of fun for me. I put out two new columns, one that I'd worked on for over a year. Neither drew as many hits as my recipe for Grandma's Yeast Rolls! And since the yeast rolls didn't make my monthly Top Ten, or even the extended Top Fifteen for March, I was a bit bummed out.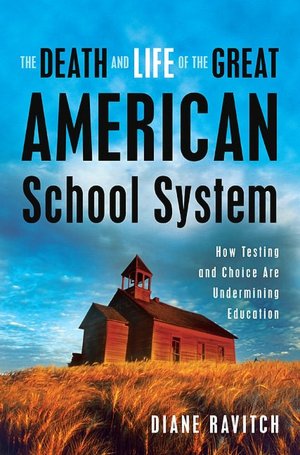 Apparently, Diane Ravitch: The Death and Life of the Great American School System wasn't all that great a review of Diane Ravitch's new book. That's too bad, as everyone with a stake in American education should read her book. With all the craziness going on in education "reform" these days, it's a refreshing and easy read about the current misdirection of much of the Obama/Duncan education reform effort as well as many states' similar initiatives.
They're Not Listening is a column I began just after the 2008 Presidential election. Even though Annie and I were strong Obama supporters throughout the election cycle, I had some misgivings then about his ideas for education reform. Since that time, my misgivings have grown into outright opposition to things such as merit pay, teacher evaluations tied to student test scores, more testing, and the continuation of the punitive measures of NCLB.
And while a couple of column flops isn't all that important in the bigger picture of education reform, I worry that folks in the classroom may not be aware of just how bad things may get if the Obama Blueprint for Reform, Florida's new teacher law, and similar stuff such as we have going on here in Indiana now become law.
An email from a frequent reader this morning got me going again on Educators' News today. Without Tom Rademaker's encouraging message, "Missing your posts Steve....A man with a life, imagine that," I might have just taken the rest of the week off. After the fun and games that produced last Friday's Turkey of the Week award, I just pulled out a couple of old Tom Clancy novels, worked in the garden, and vegged out for a week.
On a more positive note, I really did get a lot of garden related chores done this week and made several postings on Senior Gardening. While it's been sunny and warm this week, the ground is still too wet and cold to plant much of anything outside. I did get one tree planted and moved our brassica, lettuce, and geranium starts outside under our cold frame. I also did a lot of indoor planting (tomatoes, melons, etc.). And we're still enjoying one of our gloxinias grown from seed that has put up a dazzling display of blooms (after some creative pinching a few weeks ago).
School Planetariums
Michael Alison Chandler's Study of space becoming a victim of school budget cuts begins with the story of a proposed planetarium closing in Virginia and expands to look at the state of school planetariums across the country. Chandler writes, "Today, school boards across the country are debating whether the costs of maintaining or updating the aging domes are worth it for a generation of students shaped more by the Information Age than the Space Age."
For many of us, a childhood field trip to a local planetarium may have been our first introduction to the basics of the night sky and the gee whiz effect of astronomy. My introduction came in fourth grade at Butler University's Holcomb Observatory and Planetarium. While working on my masters degree, I returned to both the planetarium and observatory there when I took a freshman level astronomy course as a break from my masters program. Both experiences had a positive effect on my teaching career.
Hawaii School Year Still Unsettled
The Associated Press reports in Hawaii Teachers Vote to Put Kids Back in Class that the statewide teachers' union overwhelmingly approved a new supplemental labor contract this week "to resume a full 180-day school year after teacher furloughs cut 17 days from this school year and next to help balance the state budget." Governor Linda Lingle "told KITV4 News the state cannot afford it and she will not sign off on it."
Teacher Surveys
Stephen Sawchuk's Teacher Surveys Aimed at Swaying Policymakers on Education Week looks at several recent national teacher surveys and their potential effect on the Obama Administration's school reform plans. He writes, "At its heart, the matter concerns the complicated question of whether classroom teachers' views are taken into consideration in policymaking."
A subhead in the article asks, "Is Anybody Listening?" Sadly, I found my answer and reported it in They're Not Listening last month.
Odds 'n' Ends
Apple's new tablet device, the iPad, goes on sale tomorrow "in all 221 US Apple® retail stores and most Best Buy stores" according to an Apple press release. A quick check of the Apple Store revealed that Wi-Fi models ordered there today are scheduled to ship "By April 12th," with the Wi-Fi + 3G model not available until "Late April." As reported here a few weeks ago, there are no education discounts for education individuals purchasing the new device. Schools may purchase 10-packs of iPads with a $20/unit discount, but no discount for less than ten or individually packaged iPads.
Have a great weekend!
Enjoy the content on Educators' News and mathdittos2.com?

If so, why not come back and click through one of the links from our affiliate advertisers the next time you plan to purchase something online. We'll get a small commission from the sale, and you won't pay any more than you would have by directly going to the vendor's site.
Ads shown on this site do not represent an endorsement or warranty of any kind of products or companies shown. Ads shown on archive pages may not represent the ads displayed in the original posting on Educators' News.